1 item is tagged with arduino:
2013-09-12
$9 Arduino - first impressions
No, its not a cheap clone I scored off ebay. Maybe you have heard about the IndieGogo campaign from Borderless Electronics. I supported it rather early, because I could identify with its goals: everybody should have the chance to learn more about the technology which will drive out future. Hopefully my son will have this chance too… And when I can support such a project, and get an Arduino board by doing so, thats even better.
In the course of the campaign there were so much supporters that all stretch goals have been met (and they were four of them), and the list of what was supposed to be on board grew larger and larger. Harold from Borderless Electronics did a fantastic job on keeping the costs on the projected level (and even less). And even though the project was overfunded by about 1300%, he and his team managed to send out all the boards even before the original estimated date (for production end even) was reached (take this, pebble!).
And somehow the postal service matched this speed, and send the envelope with my board in it in only 13 days to my doorstep (the tracking page still thinks it hasn't arrived in Germany yet :)
Upon opening, my first thought was "now that looks cool!":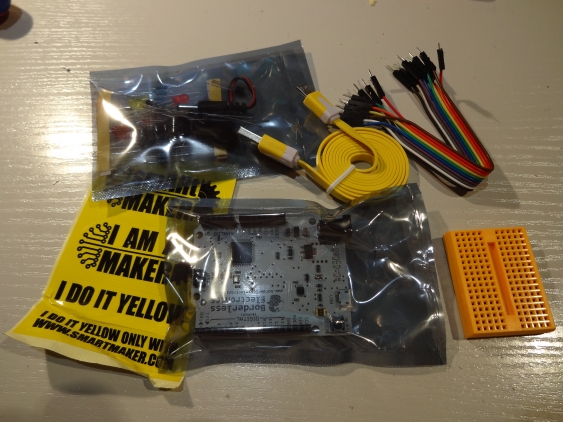 Continue reading