2014-03-14
Another month, another contest - gimme wireless power!
Sometimes my timing is just bad. When I applied for the AXP configurable logic contest end of last year, I didn't know that there would be another contest waiting for me. But when I stumbled on the Beyond the phone challenge by Element14, I could not resist to register for that too. It falls into my "I always wanted to do that" category…
When I started adding wireless charging to my sons night light, I already knew that this would be useful for other toys too. So this contest was the perfect excuse to start working on that. And there was even the perfect object to be modified: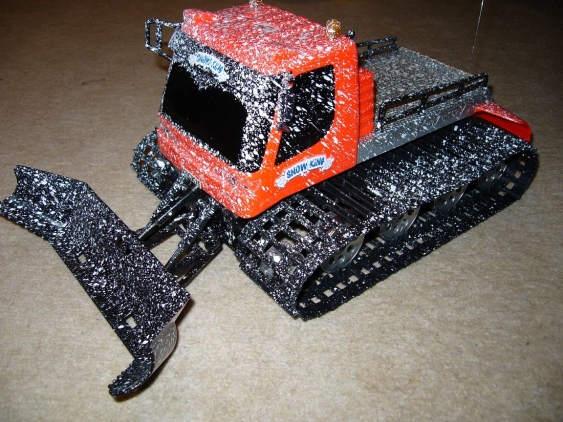 Starting with a plan
I'm happy to report that I got accepted as finalist. The wireless power demo kit arrived yesterday, and is waiting for the first experiments.
While waiting for it, I started to plan the project. The snow groomer is powered by 8 AA cells, resulting in up to 12 V. Since the wireless power receiver gives 5V, this needs some conversion. But the first steps will be investigating the demo kit, to get its characteristics. (And I want to compare them with the transmission system I used for the night light. Also, I need to characterize the load created by the snow groomer - how much current does it need at all?
So stay tuned for some more updates in the next weeks - and there is also this other contest I need to report about…